Hi, all life-designers,
Sunday is a great opportunity to reflect a few moments on life, growth, and what we are becoming before turning around and getting back to the business of life.
I love to take time to do something I don't usually do in the week for lack of time, creative writing, a long walk, extra time spent painting, or time just being.
We often take for granted our own experiences
They aren't that cool, don't seem that unique, or question what is all that interesting about it. I believe all human experience is fascinating, and that we all have something to learn from one other.
I haven't turned the question around on myself.
I doubt the value of my own experience for others. Of course, I question the value of my experience for myself too sometimes, and I have to remind myself that's not the way it works.
So this Sunday space is for hopping off the growth circuit and sharing a few moments the way I experience life close up.
Creating
This is one of my passions in life. It is the way I find truth in myself. It's the way I let go of myself. I turned to creative work over a decade ago as a way to get past myself. To forget whatever unhappiness I felt in my life situation and to find a moment of joy. So my art tends to focus on color and nature themes for the most part.
I haven't had quite as much time for painting as I usually do (I was out picking berries and mushrooms!). I still found time for a colorful camel.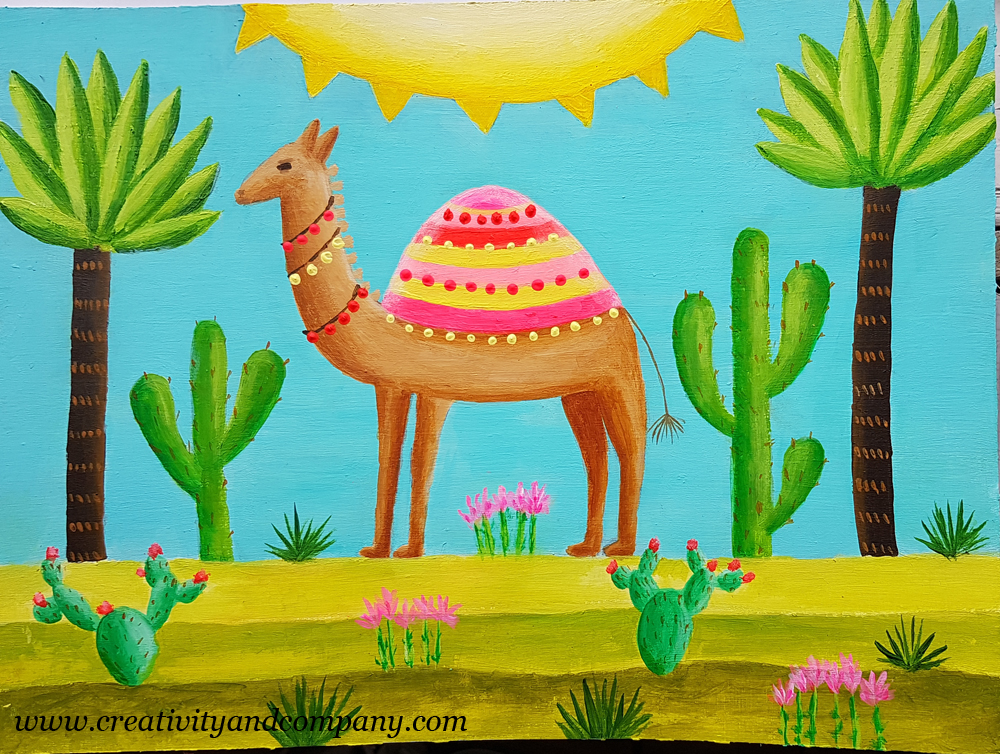 And I got out my markers to have a little fun.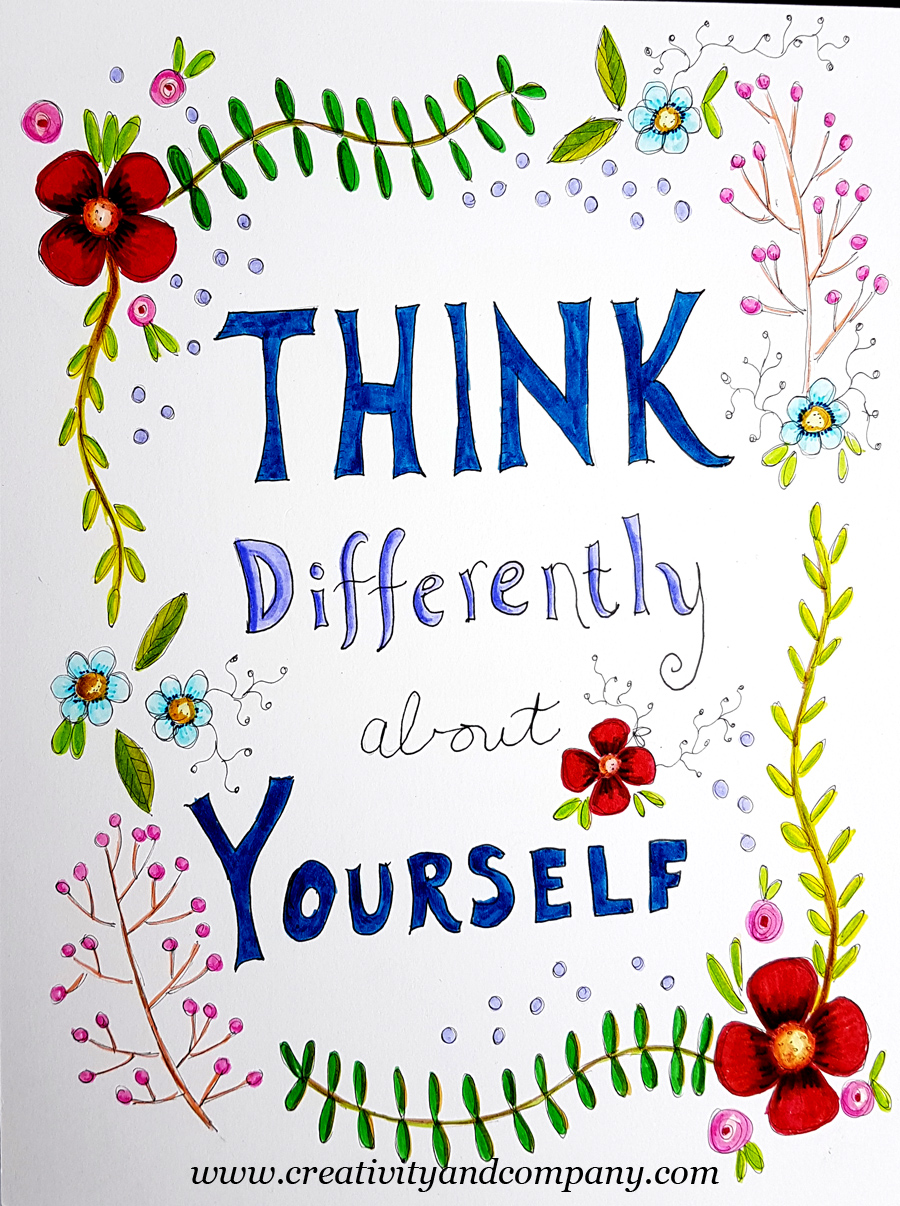 The search for beauty
I don't actually believe you need to "search" for beauty, it's everywhere. I operate on that belief everyday. I live in the Swedish countryside, and it has taught me much about finding moments of beauty. (on a cloudy, cold winter day this is a real challenge!)
I've been out to one of the national parks this weekend to take a hike around a peat bog. It was formed 6000 years ago and rests on a bed of sand left by an ancient glacier lake.
It's a wild, beautiful place.
The pine trees are all stunted because there is so little nutrition in the peat bogs.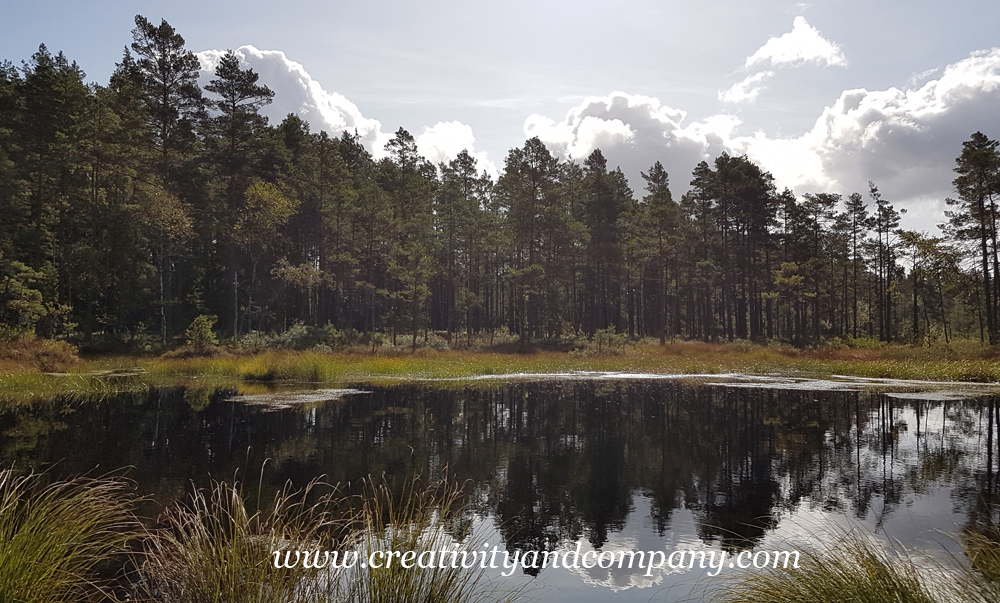 There is a small lake to sit and reflect or to just be.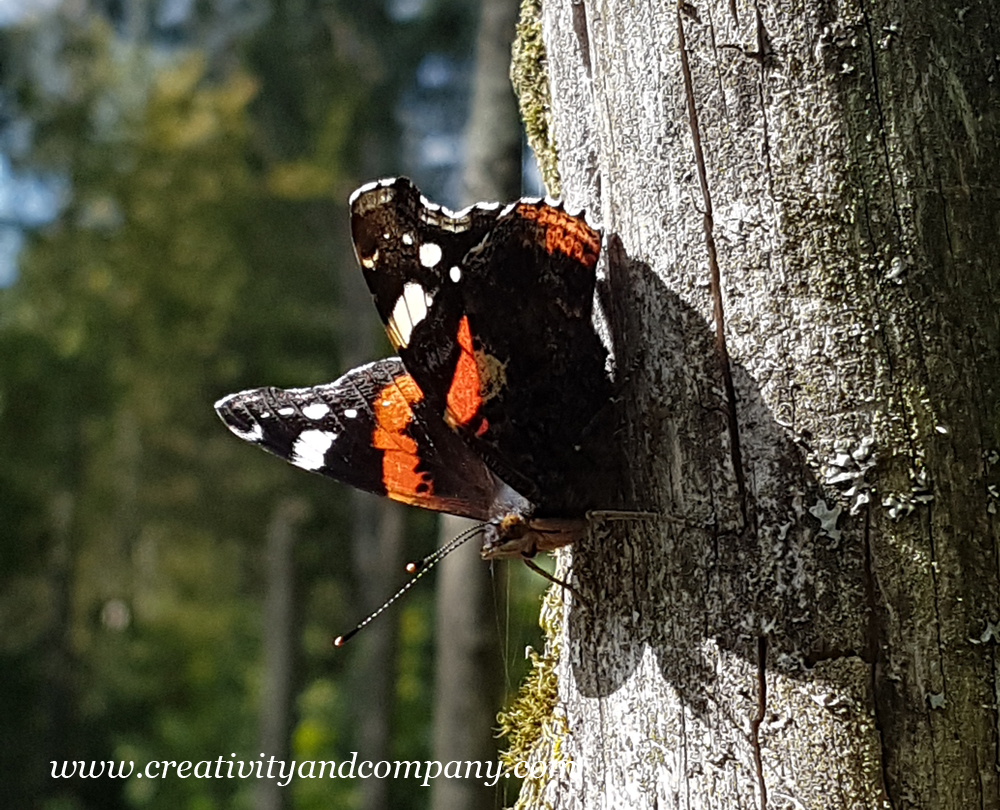 One of these beautiful red admiral butterflies landed on me.
Be well, and be sure to take a moment for beauty.