Happy new year, all creatives!
I hope you've had a creative break and are ready to take the new year with giant leaps forward.
I'm waving my hand here, ready to go.
I took a much-needed rest over the holidays. I did mostly writing as I didn't have a great place to paint. Now I'm filled with new energy and ready to create.
I spent a little time thinking about what I most want for this year in my creative practice and two things came to mind.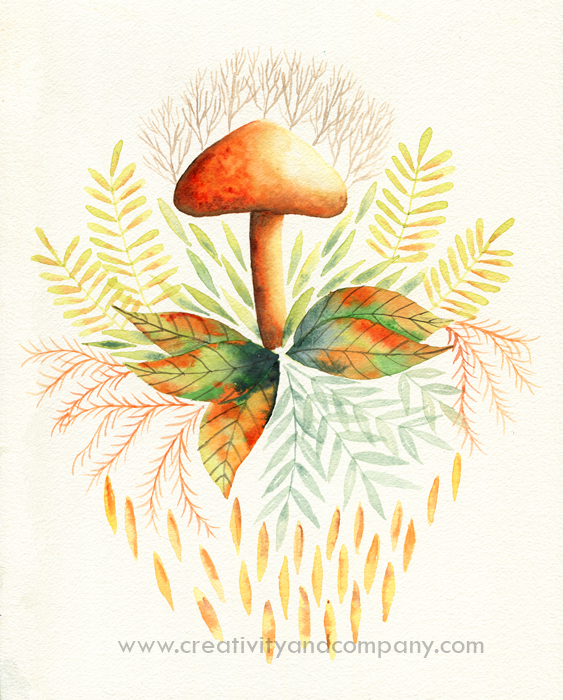 Have more fun
I'm the sort of stick-in-the-mud person that only wants to do things that feel fun. Most of us are like this, I suspect.
It is possible to make even boring tasks fun, but that's not really what I mean.
I want to take fun to the next level.
I want to bust down some rules that have hung heavily around me for a long time. Namely, my own reluctance to be free and go outside the lines. I've been sticking inside of lines and patterns far too long. I want to jump outside my own limitations and embrace new ideas that flow to me in the moment.
That's really the key. Fun exists in the moment, not the past, not the future and not with anyone else. You create it by how you feel and what you do.
Embrace my way of doing things
It's good to look outside for influence and inspiration. We take all that in and mix it with what we already know. It can lead to new insights and creative moments.
I love to do this and have had quite a bit of success with it in my design business.
The problem that sometimes pops up is that we put too much value on others' works and devalue our own expression. Other people are good and many of them better than us, but let it go.
Your ideas are good too, you only have to work on developing them and embrace your way.
This is what I want to do. I consider it a partner to having more fun. I want to feel more freedom to express myself in my own way, even if it comes out strange and weird. I want it to be playful. And as I do that, I want to become better in my own way.
It feels exciting and fills me with energy and inspiration from within myself. And that's powerful when you can be your own source of inspiration. It makes it far easier to sit down and do the work of creating.
Have you thought about your own top creative goals for 2020?
Let's make this year our most creative yet.