Social media is an marketer's oyster.
If you want to connect with your customers and fans there are countless opportunities, especially for the creative marketer. We all want to know how to get an edge and be more effective.
The truth is what works for one might not work for another, and there are so many factors that determine what will work.
If you aren't sure where to start or have been looking for a strategy that helps you find a basic approach to your posts, focusing on the 3 E's could be exactly what you are looking for.
In the early days of social media, I used a photo-sharing site and forums as my social media marketing. I got a bunch of followers, but I didn't really consider my fans' experience at all. Today you must be much more sophisticated than this.
Your viewers want more for the time they give you. They want your attention, to be inspired, to learn something, and to get pleasure. You can give them all this with the 3 E's: educate, entertain and engage.
Educate, Entertain and Engage on Social media
Educate
Help your followers to learn something. This is really the foundation of content marketing. Allow the reader to learn something that will help them in their life or business.
For you, there might be many things that you could educate or inform them about. Facts, figures, tips and ideas in your field. All of this will help establish you as an expert in your field, which makes it more likely they will return to you in the future.
Educating can also be building awareness about your products and services and your brand. Be sure to let your fans and followers know what you sell and what skills you offer. How you are able to help them and what you and your brand stand for.
Some people have trouble with marketing because it's too much me, me. Through education, you can work around this. For example, if you are service-based, then educate your followers about the services and skills that you offer. Let them know how they are beneficial. Rely and facts and figures if they help.
Entertain
People are always happy to be entertained. If you get a reputation for being amusing, people will definitely return. Remember you are competing with family photos and friends for attention.
If you aren't sure how to entertain, focus on something unusual or offbeat. Take advantage of visual media like images and video to help you out. And avoid pressuring yourself. Forcing it isn't usually helpful.
It can help to take a step back and understand that social media can be ridiculous sometimes and not to take it overly serious. Just be yourself
Engage
The best part of social media is that you have a chance to engage and inspire others. When you get any kind of comment, be sure to respond. And of course, answer questions as soon as you can. This will help build credibility.
People love attention, and any inspiration you give will keep them coming back for more.
Don't get obsessed with likes and shares. These are real people behind the numbers, and if you want to eventually have them as customers, give them some individual notice.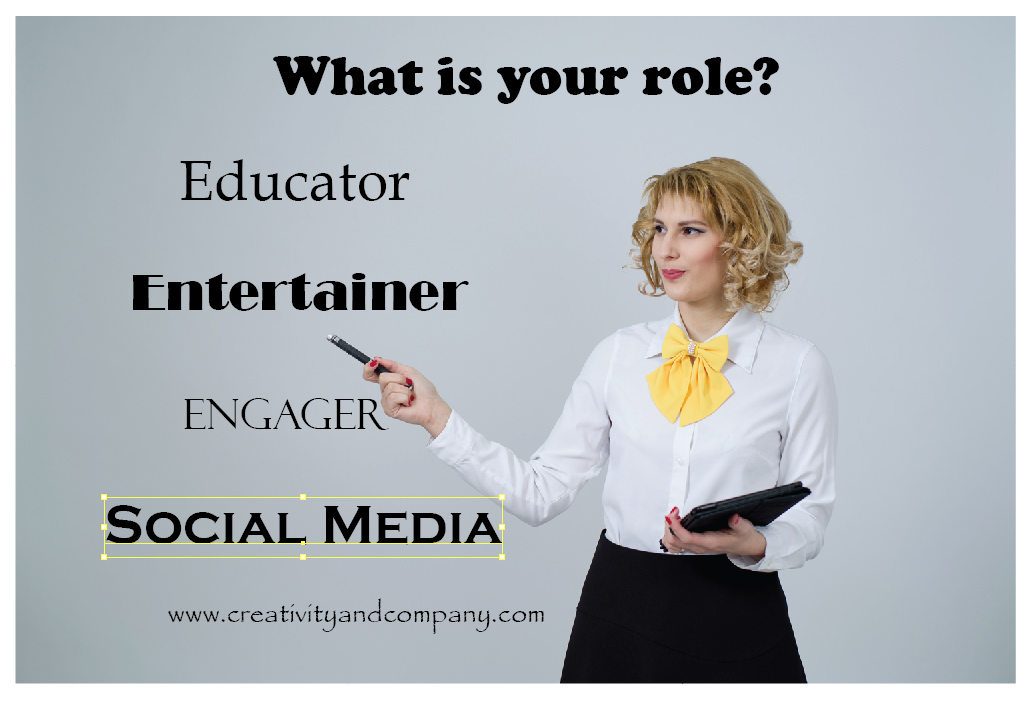 The benefits of using the 3 E's
Following the three E's is an easy entry into social media if when you aren't sure how to begin. Use them and they will help you in many ways:
Improve focus
If you focus on these three roles, your posts always have a purpose behind them. Let this focus to guide your social media content.
Another aspect is that it helps you to keep your posts related to your business, which should always be your primary focus.
Variety
These three give you natural variety in your posts, informative, entertaining or meant to engage, or some mix of all three.
Think about the audience's experience
The main point behind the 3 E's is to focus on what the experience of others will be.
What will they enjoy or find useful?
Focus on the 3 E's to decide what experience you are providing your audience.
Figure out what works
Take advantage of the information you get from your platform about which posts types get the greatest reaction. Maybe your particular audience prefers one of the E's over the others. Which type leads to the most sales and email sign-ups?
Keep experimenting and learn as you go.
Whatever works, be sure to give them more of that.
Gives meaning to your posts
Social media can feel like a wasteland sometimes. Most of what you post is temporary. It is designed to scroll away.
Focusing on the 3 E's strategy helps give your posts a meaning, even if it just for the moment. Perhaps you will inspire someone or create a smile, or get a lead to a new client.
Creativity
Social media is your creative playground. Experiment, learn and have fun with it.
Every post is a chance to inject your personality, your vision, your brand, and your skills into the world.
Show who you are and what you and your business stands for. Your social media posts are a great place to weave in your values. Your ideal clients and customers will respond to these values and want to connect.
Keep it simple
Use this strategy to keep it simple. Your time is valuable, and your time on social media needs to be focused and to the point. Deliver your content quickly and easily and then turn your attention to your other tasks.
Using this strategy will help you avoid layering on emotions that come from fear, doubt and worry.
Your mindset matters, so don't let it get cluttered with disempowering junk. Keep your social media posting easy and straightforward by focusing on these three key elements and move on to something else.
Keep the 3 E's handy when you work on your social media posts. They are a great guide if you feel that your posts aren't delivering your message.
And one final thought…
If you don't know where to start
If you are uncertain how to use these ideas in your social media post that's fine.
Start where you are.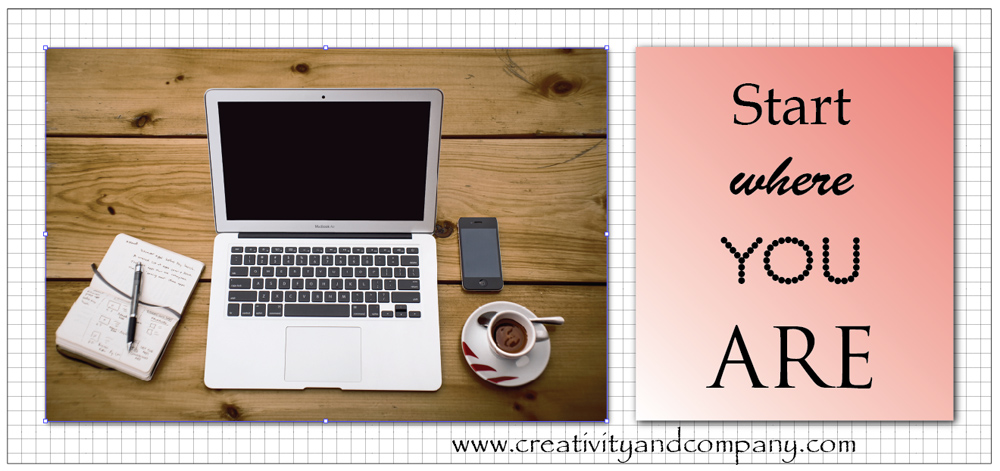 You can think of these as roles: the educator, the entertainer, the engager.
These roles you can grow into.
Take the first step, if you haven't already and create your accounts or pages and groups. Make a first post. Take these first steps. As you get used to posting, and learn what gets more interest from your audience, you will shift into making more of that type of post.
So don't wait. Start now. Right where you are is good enough. You don't need to be the world's foremost expert on social media marketing. Instead, be yourself and be creative.