I'm sure there is lots of things your business needs more of, clients, cash, visibility, commissions, book deals to name a few.

There is something else that's easy for you to add that could make all of this come much easier.
Enthusiasm.
Your enthusiasm has a huge effect on how you feel which translates to the actions you are willing or not willing to take. Think of the difference it makes in something like writing new content. Both in your willingness to actually do it and how much better you write when you are excited than when you are bored or tired.
It's huge, isn't it? You need great results, and for that you need all the positive energy you can bring to your work every day. Especially in the slow times.
What level of enthusiasm do you bring to your business every day?
There are only benefits with enthusiasm, so it is worth cultivating in yourself on a daily basis.
Enthusiasm brings you…
energy to do what is required
willingness to take on new challenges
motivation to take action
more focus on the possibilities and options
more of the good
turns on your creativity and inspiration
makes you and your business look more appealing
feelings to transfer to others
And this is where the magic really happens. Your enthusiasm is infectious. It will spread to current and potential clients.
When you are able to transfer your enthusiasm, you..
inspire confidence from others
motivate others to find out more about you and how you can help
make it easier to be around you
encourage others to do their best
allow others to absorb those good feelings and pass them on to others they meet.
Is it easy to stay enthusiastic?
No, definitely not. It's a part of your mindset you must cultivate. Even when things feel at a low point, your business still needs enthusiasm.
In my own creative business I've been running over 15 years, those periods when I had the most enthusiasm both for creating and for making a business, things were good. There was growth. I made a bigger difference for others.
When my enthusiasm waned, business stagnated. Development stopped and I wasn't willing to do the work required to grow.
Today, I work on my energy and enthusiasm every day, and it makes everything easier. And it's obvious when I do work when I bring that energy vs when I don't.
One question to for you…
What do you need to do to feel enthusiastic about your business today?
Are there thoughts you need to bring to mind such as…
memories of good days in your business
the dream of helping people and making a great living
the freedom that comes from being your own boss
your calling brought to reality in your business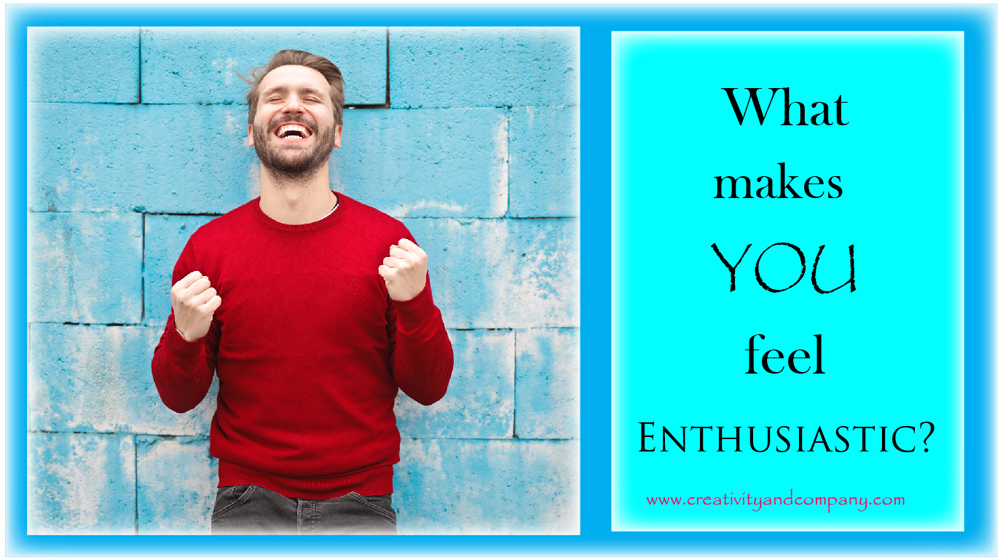 Whichever bring the rush of enthusiasm, I hope that it is easy for you to feel it everyday. It really makes all the difference.
Be enthusiastic. It's an easy thing you can do to get better results and pass it on to others.