Janet is searching for an answer to a pressing question and comes to one of your articles that she thinks might have the answer she needs. She clicks to visit your site to read the article. The page loads really slowly. While it's loading, she decides to check her instagram and gets absorbed. She forgets to go back.
Later she finds the tab open and remembers what she was about to read. She are on her phone and the page isn't formatted for mobile, so she has to scroll around to make it across the line. It's too much work, so she ends up skimming down to the bottom to get the main point of the article.
She liked the author's point despite she didn't read the full article and is curious for more, so she goes back to the main blog page and notices that it's been months since there was a new post.
She shrugs and closes the tab and forgets her vague curiosity about your site. It doesn't seem like anyone is home despite the ads plastered on the side for your courses and services.
Have you ever had an experience like this?

Has your website given anyone an experience like this?
The answer is even a slight yes (be honest!), now is a good time to change that.
You need to make make an great initial impression with your visitors if you want them to become a part of your community, buy from you, and recommend you to their friends.
This is truly important. You only have one time to make that first impression, so be sure to do it right with those that matter to you.
What are some of the easiest things you can do to make your site more appealing to your visitors?
Let's have a look at a few.
Theme
Choose a theme that is clean and professional. Make sure the fonts used are easy to read. Sans serif usually works best for online reading and always choose high contrast font color and background colors to make it easy on your readers.
Mobile friendly
Most wordpress themes are mobile friendly today. The buzzword is responsive. Make sure your template is described as that or as ready for mobile. The search engines today give higher rankings to mobile-friendly web pages, so it's worth paying attention.
If you aren't sure, you can check yourself. It's very easy, even without a mobile. Just resize your browser window so it's narrow like a small screen, and the elements of the pages should shrink down and make a long column. If you find that you must scroll around to see all the text and images, then your theme is not mobile-friendly and needs to change to one that is.
Don't make it look cheap
I've seen many sites, even coaching sites, that look like they are selling overpriced computer hardware.
Don't let your website look like that. Use professional images. And don't over use special fonts and colors. Keep away from the over-the-top promises and overuse of italics. Your audience is going to be too smart to fall for ridiculous promises.
Set a professional tone
This goes with not making your site look cheap, but it deserves its own mention when you plan your own site. Make sure it feels professional and has a professional tone. If you aren't certain, then ask people you know. Take their advice with a grain of salt, but if the same comment keeps popping up, then you know what needs work.
Be careful with what you put on the sidebars and the footer, as well as how many graphics you use, especially if this isn't an art site. It can all be distracting, so if you don't specialize in distraction, then avoid this. Tuck extra pages under menus. It lessens the distraction and gives your visitors something to discover too. That is an experience in itself that your audience might truly value.
No need to plaster ads
Keep ads away from your site. Especially outside ads.
If you are selling courses, books and packages, then be selective in how they appear on your pages. Plastering it all over the place is not going to make most people buy them. It just makes you look needy, and that isn't going to attract the right clients. Give them a good experience when they visit your site and you build trust.
Show that you are home
If you have a blog, make sure to post with some regularity. Otherwise your site looks abandoned. If you don't want to blog, then just remove it. Find another way to update your site with new content for your audience.
It can be very helpful to post your own photo on your site too. On the sidebar, on the front page, on the about page. Not necessarily all of these places, but somewhere. This way people know who you are and that you're home.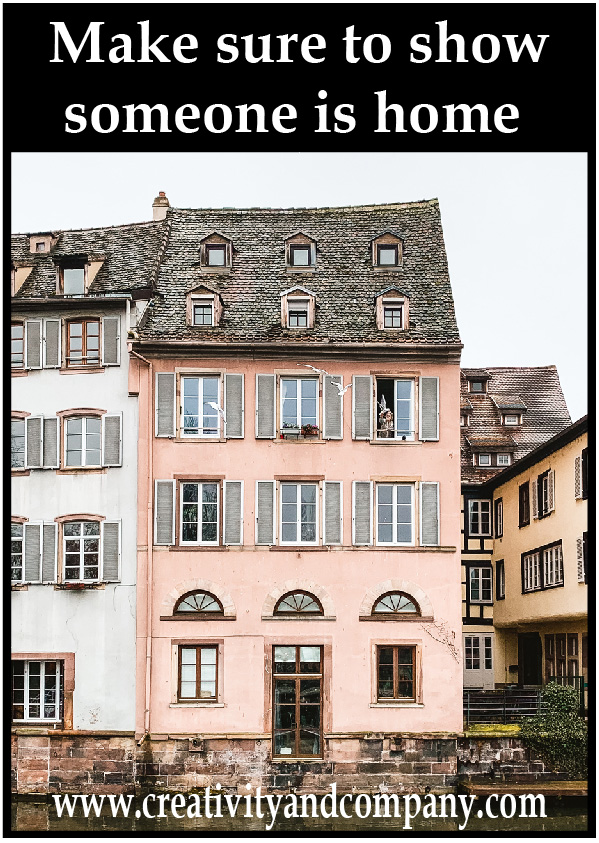 Great copy
Having great copy is very important.
If you haven't learned to do it yet, then get ready to practice. Your first attempt is unlikely to be the quality you need. Prepare to rework it over and over until you have something really good. If you can, pay for it, or take a class in copy writing. If those don't work or you want to learn yourself, then start studying. It isn't impossible. It just takes practice.
Great images
Be selective in the images and graphics you use on your site.
Generally speaking, you get the best reaction with bright, colorful images. Stock images are fine. If you can make little changes to them to make them more personal and unique, it will have an impact on the tone and feel of your site in a positive way.
Page loading time
People have short attention spans. Make it quick to load your site.
You can check it here:
https://gtmetrix.com/analyze.html
You don't need to be super technical. There are a couple easy things to do. First, install the W3 Total Cache plugin if you haven't. This little plugin will improve your load times and increase your page rankings.
The second thing to take care of are images. Don't post huge images. They slow down loading quite a bit. Always resize them down below 1000 x 1000 pixels. If you can, you can reduce the quality of the image slightly. There will be minimal decrease in the photo quality.
About page
Your about page isn't really about you. It's about your business and what you offer.
Make sure it highlights what you can do for your clients and what your background story is. People like know what exactly you are in the business of doing and who you help. You can add a short paragraph about yourself if you like here too.
Conclusion
Your website's first impression on people needs to be tip-top. Make sure it is professional and gives the right impression for your audience.
Keep working on it until it is the way you want it. It's fine if it takes a few tries to get it right. The process will teach you a lot and help you clarify your mission and what you offer.
If you offer courses, products, and services, consider carefully how they are presented so people will want to buy them. You don't need to hit your visitors over the head with them. You risk looking needy and that is a total turnoff. If you don't get the response you want to them, the answer is to improve them and your marketing, not more pestering.
Remember clarity in each thing you add. Know why you are adding it and don't add more than is needed so your communication is crystal clear.
Does your website have a professional tone? Is your copy clean and concise and to the point?